Sixth Form Staff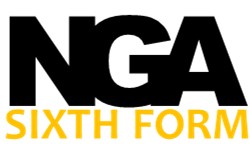 Head of Sixth Form
E Short
Miss Short manages the Sixth Form and leads the team of Sixth Form staff. She supports students with the transition from secondary to Post-16 education and works closely with students and parents to ensure excellent attendance.
Miss Short is also responsible for tracking and monitoring all students so that any issues that might impact on success can be dealt with promptly. Individual meetings with each student will provide an opportunity to resolve any academic or pastoral issues. Miss Short also develops the programme of careers advice and support with applications to university.
Deputy Head of Sixth Form
T Johnson
Ms Johnson works closely with Miss Short to help our students to stay on track with their work. Regular drop-in sessions provide an opportunity for discussion and strategy development to resolve any academic and pastoral issues.
Sixth Form Tutors
During your time at NGA Sixth Form, tutors will meet regularly with students to offer 1:1 support and guidance.
Deputy Principal
A Sharpe
Mr Sharpe is a member of the senior leadership team and gives oversight to the Sixth Form Team. He deals with both curriculum and student issues, ensuring that there are high standards throughout.
The Sixth Form team look forward to receiving your application for 2020