Rewards and Recognition
BUILD Points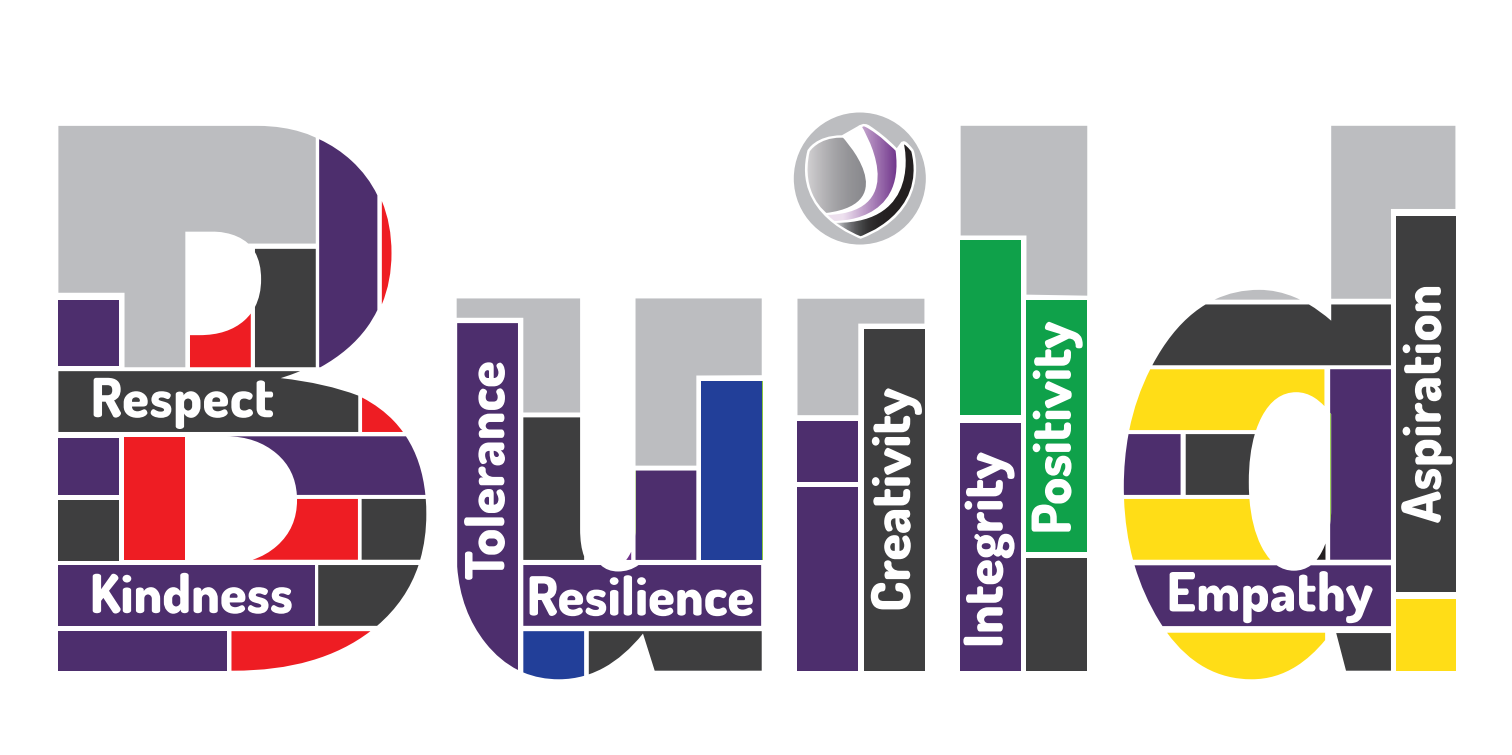 In all classrooms we aim for praise to outweigh consequences. Teachers should aim for a 80/20 ratio. We need to concentrate on positive aspects of behaviour.
Although qualifications form an incredibly important part of what we do, we also know it is important for our pupils to develop certain qualities or characteristics.
There are nine qualities that we explicitly focus on developing through our 'BUILD' programme. Opportunities to develop these qualities are embedded into our curriculum. When pupils demonstrate that they are developing any one of these qualities, this is recognised by awarding a 'BUILD' point.
Praise and recognition are vital in helping us raise our pupils' self-esteem and confidence. Rewarding pupils when they meet significant milestones in the number of BUILD points awarded helps encourage positive behaviours and create the safe, kind, nurturing and inclusive environment we value.
Rewards and recognition of pupils' accomplishments are offered through:
Verbal praise given by teachers at any possible opportunity.
Postcards or letters of achievement sent home.
Pastoral recognition: star of the week, 10/10, year group bingo, worker of the week and social media recognition.
Awarding of a BUILD point.
Bronze certificate for 325 BUILD points.
Silver certificate 575 points.
Gold certificate 1,000 points.
Platinum certificate 1,200 points.
Autumn Term reward for top 10% of each year group )
Spring Term reward for top 10% of each year group ) All to be advised via the Student
Summer Term rewards for top 10% of each year group ) Council
Platinum reward trip )
Students with no negatives and 100% attendance have an additional reward and a letter home from the Principal.
Articles in the Academy's newsletter giving details of participation and achievements.
Awards of trophies for success in competitive House sports events and other events.
End-of-term celebration assemblies. Used to give out certificates gained for various reasons from subject teachers and the pastoral team; outstanding effort, participation, attendance or achievement.
End of year vouchers for DHoY award, HoY award and SLT award per year group.
Attendance randomiser per year group - Intu vouchers.
Various award opportunities for each year group 7-10, with attendance and good behaviour being pre-requisite for each one.
Ceremony of Awards evening to be held each September (maybe virtual under Covid-19 restrictions).
| | | |
| --- | --- | --- |
| Previous: Behaviour | | Next: Negative Behaviour |