What can I expect from NGA Sixth Form?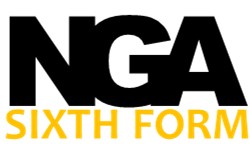 Things to look forward to when you join NGA Sixth Form:
Bursary Application
The 16-19 Bursary is available to eligible sixth form students. The bursary is provided to help pay for things you need to stay in education. You must be under 19 at the start of the academic year of your study and be eligible to live in the UK.
University Trip / Visits
Experience living, learning and socialising like a university student for free with a day trip to a local university. There is also an optional trip to Spain to explore culture and language as well as the chance to visit historical Auschwitz and work on a community project.
Work Experience and paid internships
Placements in the local community to meet your career goal including pharmacies, primary schools, QMC or City Hospital, law firms, GP surgeries, administrative roles and Boots. Students are also offered paid internship opportunities in Business and Finance in London.
IntoUniversity and Futures
Supportive workshops and careers advice. Personalised support is offered to help with your applications for University, training or employment, including mock interviews and personal statement guidance.
UCAS support
In addition to the support from Into-University, the sixth form team offer personalised and supportive guidance for UCAS applications. This has resulted in an unprecedented record whereby previous sixth form students have successfully gained access to a suitable course to study at University.
National Citizenship Service (NCS)
A residential trip, involving working with other young people from different schools and managing a social action project which helps to improve your local community. "You'll get to live away from home, make a difference and do something amazing!"
Interstudies students
Each year students from European countries join our sixth form to experience British culture providing the opportunity to learn about theirs and make new friends.
Ambassadors
Exclusively offered to Sixth Formers, Ambassadors are appointed in a range of roles to support staff and students across the Academy.